Welcome to Sacred Heart Parish
Msgr. Daniel J. Plocharczyk, Pastor/Proboszcz
Rev. Stanisław Dudek
Rev. Peter S. Sobiecki, Senior Priest/Emeryt
              Rev. William Baldyga, Senior Priest/Emeryt
Deacon Jacek Muszyński
 Sunday Masses will resume at their regular schedule on July 5, 2020.
Saturday, 4th of July, Vigil Mass at 4pm in English and 6:30 pm in Polish.
Please wear a mask and social distance.

Msze Św. Niedzielne rozpoczną się 5-go lipca według niedzielnego planu.
Sobota, 4 Lipca, Msza Św. Wigilijna o 4 pm w jęz. angielskim & 6:30 pm w jęz. polskim 
Maski na twarzy są obowiązkowe, prosimy o zachowanie bezpiecznej odległosci.
              Spowiedź Sw. przed Pierwszym Piątkiem Miesiąca odbędzie się w Czwartek 2 Lipca o godz. 4 pm.                        First Friday Confession is going to take place on Thursday, July 2nd at 4pm.
Adoracja Najwiętszego Sakramentu w Piątek 3 Lipca od godz. 4 pm
Adoration on Friday, July 3rd at 4pm.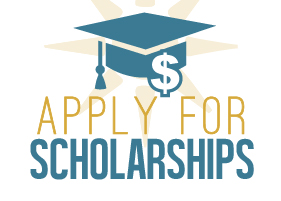 Holy Name Society Scholarships applications are available, please select the link in the left box
Fr. Balasa & Fr. Wysocki Scholarship for students who are planning to enter a Catholic High School
Msgr. Bojnowski Scholarship for students who are planning to enter an accredited college or university
Application deadline June 28, 2020
Our Church is now offering Online Giving, please select link on the left to set up your account to start online contribution. 
Now more then ever your Parish needs you. Please mail your support or drop off. The drop off box is located in the back porch of Rectory buildig. There is Holy Water available to take.
Thank You and God Bless You All.
Kopertki z cotygodniowymi ofiarami można wysłać pocztą lub włożyć do skrzynki, która znajduje się przy tylnym wejściu do kancelarii parafialnej od strony szkolnego parkingu. Jest tam również woda święcona do wzięcia. Bóg zapłać.